Due to the high volume of exports/imports and irregular vessel sailings, US ports are experiencing high levels of congestion. As a result, many terminals have reached capacity and are forced to accept vehicles on a very limited basis. Although our team is working to mitigate these effects, extended shipping times may be unavoidable. If you have any questions or concerns, please contact your transportation coordinator.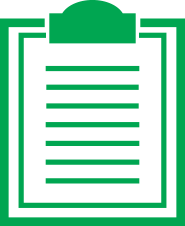 Wholesale Inventory
AuctionXM is your global gateway to U.S. auto auctions and wholesale inventory.

Logistics
From ground to ocean, we have transported thousands of vehicles successfully.

Brokerage Services
Simplified payment process to ensure inventory is released and delivered on time.
COVID-19 Transportation Delays
As a result of the COVID-19 disruption, fewer carriers have been available to service our transportation routes. As the demand outpaces the supply, transportation costs have increased. Despite these changes in the market, we have fought to keep our rates stable and believe that in time the market will self-correct. However, this disruption has caused delays in the vast majority of our transportation routes and we advise that you reach out to one of our transportation coordinators to discuss your situation and determine a course of action best suited for you.
Register Today
Get access to over 100,000 vehicles from North America's largest auto auctions
SIGN UP NOW

An AutoCheck® vehicle history report helps you understand a vehicle's history, enables you to compare similar vehicles you may be considering and helps you select the vehicle that's right for you. This has been AutoCheck's mission since it debuted over 10 years ago, and it is a mission that continues through relationships with trusted industry leaders such as NADAguides.com, CarMax, eBay Motors, Kelley Blue Book and Edmunds.com.
About Us
AuctionXM is a global gateway enterprise, facilitating access to wholesale pre-owned vehicles, motorcycles, powersports, boats and equipment for clients across the world. With our company's massive buying power and wholesale auction access, coupled with years of experience and nationwide network, we can provide your business with the inventory it needs to compete and thrive in the global marketplace. We are an end-to-end inventory fulfillment solution. AuctionXM can provide a holistic solution for your business from sourcing and procurement to logistics and shipping. We have served clients across the world from single unit purchases to bulk orders. With our competitive pricing, experienced team, and exceptional service, we are the business partner that you can count on to help you succeed.